Today's pet food industry demands the highest quality product for discerning pet owners. Consequently, our manufacturing operations at Protein Products go through stringent annual audits by the pet food industry to ensure we are meeting their highest standards for quality and consistency.
Our process starts with the freshest raw materials. Catfish by-products are collected daily from each of our processing facilities and delivered to our catfish protein conversion facility in Sunflower, Mississippi. Upon arrival, the by-products undergo immediate processing to maintain freshness and quality of our finished product. Timely pickup and delivery of all our raw materials are a top priority – every day.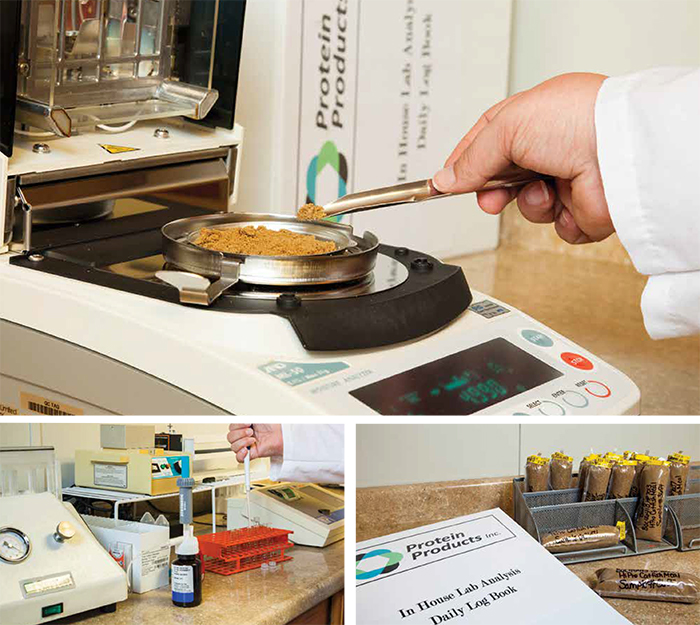 In-house Testing Lab
Another key contributor to the high-quality standards of our finished product is our private on-site testing lab, allowing real-time analytic testing. With regular testing, we are able to make immediate processing adjustments to head off and eliminate problems.
Additionally, we are able to provide timely and accurate product information with a certificate of analysis for every customer's shipment.
Our bio-security program includes daily production audits and a secured entrance with 24-hour security to assure protection, confidence and safety.
Companies across North America have come to rely upon Protein Products for high-quality pet food and animal feed ingredients. Contact us today to learn more.
Operations (662) 569-3396
Sales (770) 536-3922
Protein Products Inc. • 1042 Highway 3 North • Sunflower, MS 38778